French learning games aren't just for children anymore, though kids will enjoy most of these games. These French language games are often used in beginner's French classrooms, and teach basic French vocabulary. Many are board games, though some French online games are becoming popular as well, and are usually cheap or even free.
French Learning Board Games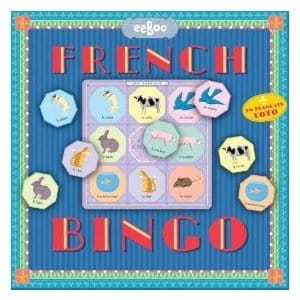 This French Bingo game teaches matching English words with their French equivalents. Appropriate for beginners of any level, as long as they can read, though it's designed for early to mid elementary school students. It includes a pronunciation  guide and 48 fundamental "daily use" vocabulary words.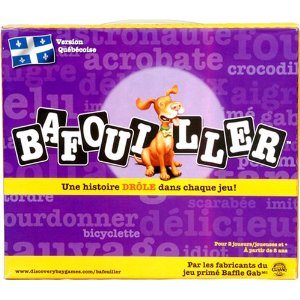 For more advanced French students, the Quebecois version of Baffle Gab, Baffouiller, is a game that gives the players 5 words, and requires them to use them all in a sentence in a somewhat coherent-sense. This French game can be used to improve both your vocabulary and your French grammar usage. You'll need to have at least an intermediate-level vocabulary to be able to use the words and develop your own sentences.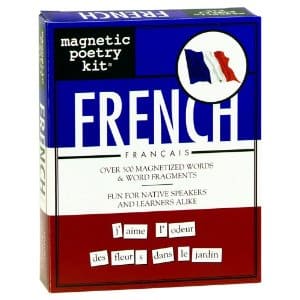 This French magnetic poetry kit has over 500 French words and phrases that you can assemble to create "poetry." This is a fun toy for several learners of French to try out and compare your literary creations, as well as expand your vocabulary and improve your grammar.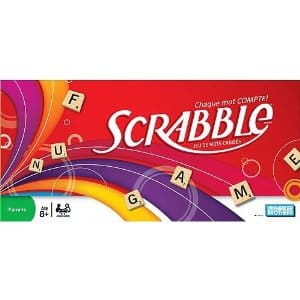 You can use an English Scrabble board, but the French Scrabble crossword puzzle game will have a better ratio of the letters used more often in French words. To increase the difficulty, you can set restrictions on the words you can use in the game: at least 5 words, for example, or adhering to a certain broad theme. Play with at least 3 or 4 others to learn from their vocabulary, too, and become the best player.
French Online Games
There are over a dozen simple matching games for teaching basic French vocabulary at Digital Dialects. For most games, you have the option between choosing between reading comprehension and oral comprehension for the vocabulary words. The games are pretty quick to go through, but can teach you dozens of words in a fairly short amount of time.
BBC has some intermediate – advanced online French crossword puzzles to complete, with clues and answers all in French. The topics are a little more obscure, from French regional dishes to French Revolution terms, so you will almost certainly encounter unfamiliar vocabulary as well.
Quia has a wide variety of simple French flash learning games and puzzles, ranging from hangman to matching games, word searches, and concentration card games. You can also sign up to create your own games for yourself.