Listening and focusing on French spoken by native speakers will have a huge impact on your progression toward becoming fluent. One of the most engaging and interesting ways to improve your oral comprehension is to listen to audio books (livres audio) of a novel or non-fiction book you would enjoy anyway. Below are some of the most popular French audiobooks. Many are translations of English books, simply because the English-speaking world publishes many more books than the French-speaking market does. We have included books originally written in French on this list, as well as those that are translations from English.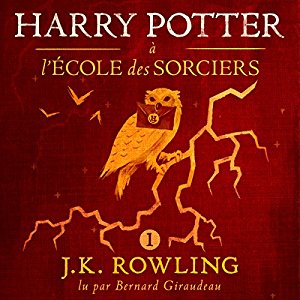 Harry Potter à L'Ecole des Sorciers (Harry Potter and the Philosopher's Stone; literally "Harry Potter at the School of Sorcerers" )
Harry Potter and the Sorcerer's (or Philosopher's) Stone by J.K. Rowling is the first of a seven-book series of Harry Potter's years at wizarding school in England that has made reading magical again for many people, kids and adults alike. The reading level of the first book is a middle-school level and thus is an intermediate-level difficulty for non-native French speakers, though you may struggle if you don't review some of the "magic" vocabulary you'll be hearing beforehand.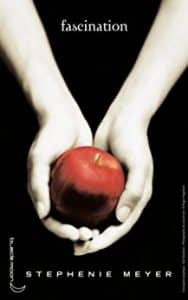 Fascination (Twilight, literally: "Fascination")
Though the title in French is different, Fascination by Stephenie Meyer is still the first part of the internationally-known love story between Bella Swan and her vampire soulmate Edward Cullen. The first book covers Bella's move to Forks, Washington, where she is immediately fascinated with Edward, a boy who seems to hate her. This is a young adult novel, so at least an intermediate-level oral understanding ability is recommended. There are four books in the main series and one novella.
This is a story of historical fiction and time travel in which the protagonist attempts to stop the Kennedy assassination has been hailed as one of Stephen King's best novels in years. It explores the concept of time travel and whether it is really possible to change the past. The novel is a little unusual from King for having no supernatural or horror elements, but it has been reviewed as compelling, well-written, and having an unexpected but satisfying conclusion.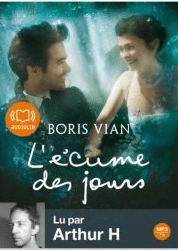 L'Écume des Jours (literally "foam of days;" known as Froth on the Daydream in English)
This surrealist French novel from 1947 features multiple plot lines, and includes elements of reality, fantasy, and romance. It's clever and amusing, but also emotionally painful, especially as the story progresses. However, it is an excellent representation of a French experimental novel that has become a classic. When you've finished the book, you might want to watchthe recent French movie adapted from it, titled Mood Indigo and starring Audrey Tautou and Romain Duris.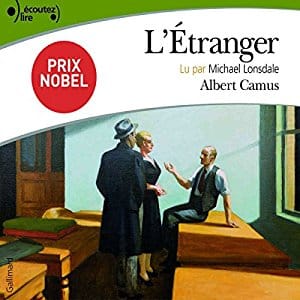 L'Étranger (The Stranger; sometimes translated as The Outsider)
It's hard to talk about classic French novels without mentioning 1942's The Stranger by Albert Camus. Absurd, existentialist, and philosophical, this novel tells the story of a man who is a "stranger" to modern norms of society and humanity and experiences life with little emotional connection. The first part of the novel details his life after his mother dies, and concludes with his murder of a man with little explanation other than the fact that the day was hot and sunny. The second part of the novel details his trial and how he is essentially being tried for his detachment from human feelings and not his crime.
L'art de la Guerre (The Art of War), or Les Treize Articles (The Thirteen Chapters)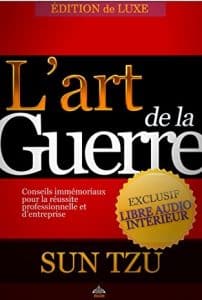 Sun Tzu's masterpiece, written sometime around the 5th or 6th century B.C., is perhaps the most well-known philosophy and guide to military strategy in the world. It still influences military thought in the modern world, particularly in East Asia, and interestingly, was translated into French (in 1772) over 100 years before it was translated into English. It involves high-level discussions that can be difficult for a more casual student of French to understand, and brushing up on your military vocabulary may be helpful before listening to the treatise.
Free Public Domain French Audiobooks
Many freely available audiobooks are available through the efforts of volunteers who record their readings of these books. Many of these books will be familiar to you, though due to differing copyright laws across countries, you may be able to find French versions of audiobooks that are not yet in the public domain in the US.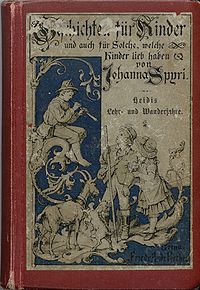 This 1881 German children's novel by Johanna Spyri is about a five-year old girl who moves with her aunt to live with her grandfather in the remote mountains of the Swiss Alps after her parents die. Her cheerful attitude slowly endears her to the rest of her new community, including her stern grandfather. Heidi is one of the most enduring and classic children's books, and as it is a book meant for children, it may be a good place to start listening to French audiobooks.
Les Aventures de Sherlock Holmes (The Adventures of Sherlock Holmes)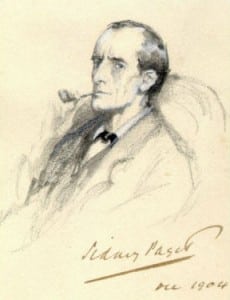 The works of Sir Arthur Conan Doyle are in the French public domain, and many of the individual stories are available in French audio recordings. The vocabulary and grammar level vary from story to story, but these tales may be difficult enough that you will need to listen to a story once through, learn the vocabulary you didn't recognize, and listen again.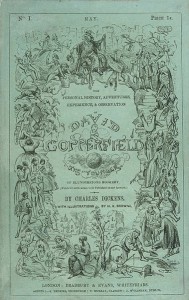 One of Charles Dickens' masterpieces, the lengthy David Copperfield is a pseudo-autobiographical account of Dickens' life. Published over nineteen installments from 1849 to 1850, the novel tells the story of a boy who grows up in poverty and ultimately finds his vocation as a novelist as a young man. The novel is especially well-known for a memorable cast of characters, and is full of dramatic turns as well as both comedic and tragic moments.
Raison et Sensibilité (Sense (literally: "Reason") and Sensibility)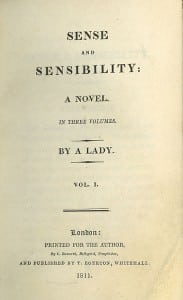 Jane Austen may be better known for Pride and Prejudice, but Sense and Sensibility is also highly regarded as a groundbreaking romance novel of the early 19th century. Her first published work, Austen's main characters are two sisters trying to navigate the social confinements of being unwed women in the Victorian era and explores the balance that the sisters must maintain between showing good sense and practicality along with being sensible and allowing emotion in their approach to finding love and a future husband.
Updated 8/7/2017