There are plenty of French courses, software, and apps available for language learners, but if you are looking for apps or software aimed specifically at kids, here are some that get consistently good reviews and can keep your child's attention.
Tip: Pay attention to how "game-like" the elements in whatever program you are considering are, especially if you are looking for something young children will enjoy. Games that are essentially flashcard apps won't hold most children's attentions for very long, no matter how fun the illustrations and sound effects are.
Kids' French Software and Computer Games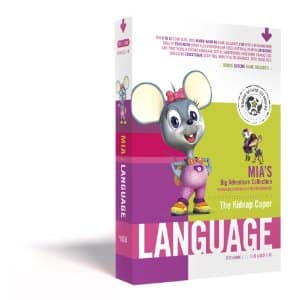 Mia's Language Adventure is designed for kids ages 6 and up, and teaches both French and Spanish vocabulary (you can select which one) through a series of games that increase in difficulty as the player progresses through the game and attempts to solve the mystery. By the end of the game, about 450 French words have been taught, in a fun way.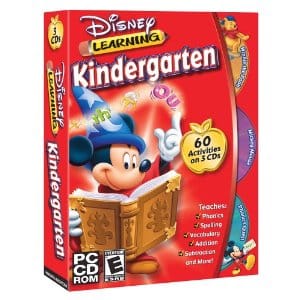 Disney's Kindergarten Bundle includes the Winnie the Pooh French and Spanish game, which is a series of educational puzzles and games appropriate for children ages 4 and up. The games are simple but entertaining for preschoolers, and are an easy way to introduce them to a foreign language, and also improve their own abilities in English.

KidSpeak French is a thorough introduction to basic French that teaches kids vocabulary through puzzles, songs and games. There is more focus on immersion than there is in most children's foreign language software – verbal instructions to the lessons are in French unless the user specifically clicks on English instructions. The focus is on recognition of 700 basic vocabulary words, including numbers and telling time. Many kids will be hooked immediately!
Kid's French Apple/iPhone/iPad Apps
Fun French is a popular children's iOS app that has six different French learning games (as compared to simple flashcard games that other apps use) for kids aged three to seven. The activities include lessons with vocabulary games on topics like types of food and animals and also teaches basic oral comprehension and pronunciation.
Gus on the Go: French for Kids is an interactive French app with sound effects and colorful animations. All audio portions are spoken by a native speaker. The game covers 90 common French words in all and has ten different types of games that can be unlocked as the child progresses.
Kid's French Android Apps
First Words All-in-One Learning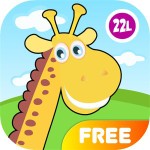 features puzzle games that basic vocabulary skills for children aged 2 to 5 through matching, sorting, and identification games. The lessons are available in French, English, and Spanish and come highly reviewed. The app is brightly colored and entertaining enough to hold young children's attention for hours.
For more French learning resources kids, check out our post on French games for kids and adults, or learn French lessons for kids online to further expand on your options for helping children develop an early education and passion for the French language.
This post was last updated on September 26, 2015.